Soul Midwife ♥ Psychic Medium
Coaching for a Soul Inspired Life™
Guidance to Empower, Uplift & Inspire
~ Welcome ~
I am delighted that your journey has brought you here.
Through seeking and honoring my personal journey of self-awareness, I have created and now live a Soul Inspired Life™. This journey has brought me to the work of my Calling as a Soul Midwife and Psychic Medium.
My choices have been guided by Spirit and my intuition - the Natural Wisdom and Voice of my Soul – which has ultimately connected me to the blueprint of my life.
On your journey, I am certain that at times you have been aware of your intuition and Your Soul Calling.
Calling you to a different life than the one that you see reflected around you. Calling you to live an inspired life. Whether it's in your work, your relationships, your community, your home, your health, your financial freedom or other aspects, you have noticed that something is missing.
And this Inspired Life is what you are seeking.
Like you, my clients are also seekers looking to deepen the connection to their intuition and create their Soul Inspired Life™. My role as a Soul Midwife/Psychic Medium, is to gently guide and remind you to listen to your intuition, whether through an ongoing Individual Coaching Program, In Depth Guidance Session or a combination of both.
Your willingness to explore and trust your intuition and journey of self-awareness has brought you to this point, right now. Celebrate the wisdom of your Soul and your courage to continue to change, transform and live a Soul Inspired Life™.
~ Namaste ~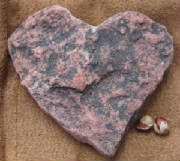 Join the mailing list for my Newsletter: